Bella Tori
at the Mansion

Affordable Luxury

Welcome to Bella Tori at the Mansion, fine affordable dining in an elegant historic mansion. Established in  2005, we are a local family-owned restaurant. Our restored Victorian Mansion showcases some of the beautiful historic architecture that characterizes Langhorne Borough, and our well trained staff will ensure your visit will be a memorable one.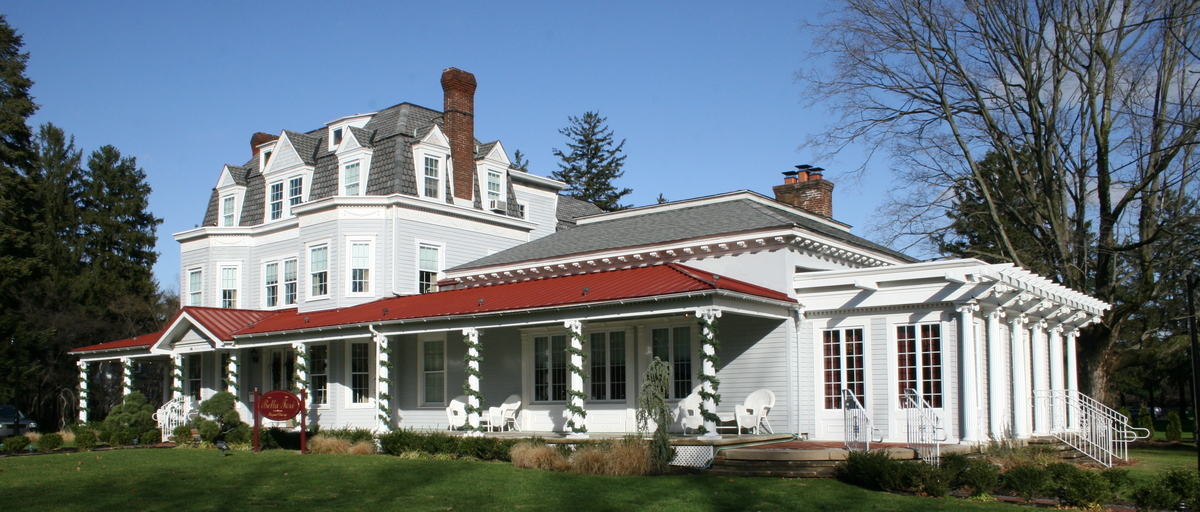 Jazz Brunch

September 4th Bella Tori at the Mansion will feature a special Jazz Brunch!  The Tony Palestro Jazz Trio will join us playing your favorite jazz standards.
FrankenMurder
Murder Mystery Dinner Theater
Join us at Bella Tori for a dinner theater production of Franken Murder on Thursday, Oct. 27th. We will be featuring a dinner buffet, salad station, and full dessert table for $45 per person, plus tax and service charge. Seating begins at 6:30 p.m. Reservations required.
Turn on the electrodes, raise the platform and throw the switch! A storm is brewing and you don't want to miss this hilarious adaptation of Mary Shelly's classic tale! Join Doctor Frankenstein and Igor as they "dig up" clues in this horror themed murder mystery. But don't worry, we promise it won't cost you "morgue" than an arm or a leg! So grab your jumper cables, a shovel, and any "body" you can because it's ALIVE! The forecast? Rain, lightning and the 100% chance of chuckles! So be warned, Franken Murder will tickle your funny bone and keep you in stitches but don't worry— in the end you'll live happily ever cadaver!
World Wine and Food Tour

September 28th Bella Tori at the Mansion is proud to present our 5 course food and wine pairing dinner where we will feature wine and food pairings from 5 different countries. Click here to preview the menu. Call us directly to reserve your seat!
the DaVinci Bar

The DaVinci Bar provides an excellent starting point as you begin your evening at Bella Tori.
A small intimate space, it provides a relaxing atmosphere that feels perfect when unwinding from a long day.  Let our staff provide you with one of our several signature cocktails or a glass of house wine.
Our resident certified Sommelier will be happy to offer a recommendation on wine by the glass or help you select the perfect bottle to accompany your meal.
History
In 1898, Philadelphia Entrepreneur Howard Reifsnyder built the Greenwood Mansion and used it as a summer home for his family until it was sold to Mollie Woods Hare in 1921.
In 1913, Mollie Woods, a Philadelphia school teacher, using $175 in saved dimes, opened the Woods School for exceptional children in a farmhouse in Roslyn, PA. By the end of the year, she had 25 students enrolled. In 1921 the school was moved to Langhorne, Pa after Mollie Woods Hare and husband John Ridgeway Hare purchased Greenwood Mansion, which became the Woods School for Handicapped Children and Adults.
In 1999 entrepreneur Paul Manes purchased the Mansion, and with a five year restoration, transformed the property back to its former grandeur.
Home